Image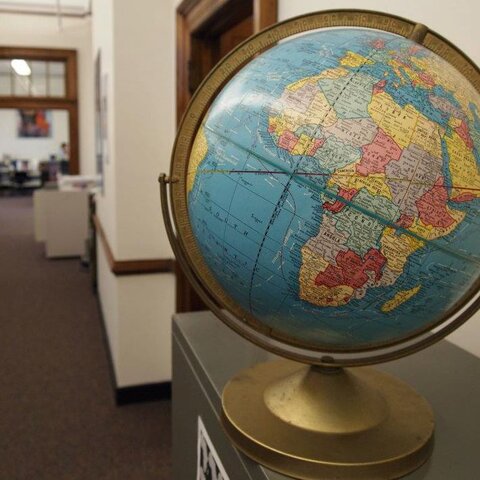 What is the International Studies Research Lab? 
With the world becoming increasingly connected, the need for greater cultural understanding in the context of globalization is growing within colleges and Universities. The International Studies Research Lab (ISRL) aims to provide  faculty with resources and time to better serve this need.  Armed with the excellent resources and dedicated faculty at UIUC's International and Area Studies Library, participants in this hybrid residential / virtual research lab work to develop global studies curricula and instruction in less commonly taught languages, expand library collections, or establish international education programs at their home institutions. Throughout this intensive summer program, faculty take part in workshops and networking activities aimed toward supporting and sharing their work in a community environment.  Since its establishment, the program has spawned many strong formal and informal institutional partnerships.  On the informal side, many colleges repeatedly use the lab as an opportunity to send faculty and faculty teams from their campuses in Ohio, New York, Texas, and Washington to Illinois to participate.  Formal programming agreements have also been developed with local schools like Parkland and Heartland Community Colleges in Illinois.  Through these partnerships, Illinois NRCs work directly with these schools in developing international programs that are supported through Title VI NRC funds.   
ISRL provides a unique opportunity for faculty, staff, librarians, and administrators to internationalize their institutions.  Through Title VI NRC support, the University of Illinois leverages its extensive library collections and resources to attract self-motivated scholars from institutions who, without the help of ISRL, would not have the resources and support to create materials with a global or international focus. While many participants choose to diversify their collections, curricula, and language and education programs about one specific country or region, many others choose to cultivate a more generalized global perspective. Regardless of approach, all participants develop materials that interact with international, intercultural, and global dimensions.
Image

Past Projects
All projects created by participants are available to view and download on the UIUC's IDEALS website. 
Testimonials 
These quotes are samples from the anonymous exit surveys participants fill out at the end of each lab. 
"I love this program, [it's] good to have community college professors treated with such respect." 
"I'm working on campus internationalization within my community college and this gave me the information that I can use in my own work to try to expand accessible programming options and rethink my approach [to] the process." 
"[ISRL materials] have been a game changer for my courses and my students, especially my international students." 
"This has been a huge asset to my division, but since I also worked in tandem with one of our librarians on this lab it is also starting to have positive ripple effects on a larger institutional level." 
International Studies Research Lab 2023
Requirements
To apply, you must be faculty or an administrator at a 2-year college or a 4-year university. The Center for Global Studies particularly encourages applications from minority-serving institutions.
To demonstrate the extent of your research by the end of the lab, you are expected to submit a research or program plan. This can be a draft or current syllabus, an abstract and white paper, a library collection development abstract, or a draft plan for a new international education program. These materials will be published in our institutional repository, IDEALS.
Further details about these requirements can be found on the Application Instructions page. 
Structure
Instead of an intensive short schedule, the 2023 ISRL will provide participants with access to resources, workshops and a speaker series over two months. This will allow participants to set their own pace and work around their own schedules while still reaping the benefits of a more intensive event. The lab will be in a hybrid format, with an option for participants to visit the UIUC campus in-person for a week of their choosing to fully explore the campus's resources. All events and most resources will be available online. 
2023 Dates
Dates are subject to change. Other events, such as a speaker series, will be announced closer to the start of the lab. 
| | | | |
| --- | --- | --- | --- |
| Updated: April 14th 2023 | June 5th 2023 | July 28th 2023 | August 4th 2023 |
| Applications Due | Lab Starts and Orientation Workshop | Participant Presentations and Final Workshop | Projects Due* |
*Projects will be reviewed and sent back for corrections. Honorarium processing will begin after the corrected, final projects are resubmitted and can take several weeks. 
Funding
Participation in the ISRL provides resources and time for research otherwise unavailable to applicants. ISRL offers the opportunity and funding to assist with the creation of materials to help internationalize curricula or colleges. A $500 honorarium is available, contingent upon receipt of these materials by CSG. Further travel stipends may be available to those who choose to take advantage of the in-person week of the lab. For details, please refer to our funding page.
Research Support
Image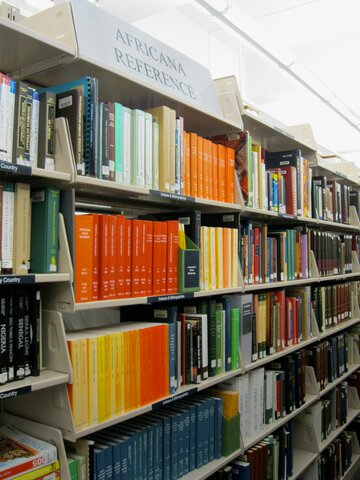 CGS connects participants with subject librarians from the university's International and Area Studies Library to provide specialized reference support for your research needs. The library has an extensive service that facilitates access to a wide range of materials related to globalization and global and regional studies. These collections come from Africa, China, the EU, Japan, Korea, Latin America and the Caribbean, North Africa and the Middle East, Russia, Eastern Europe and Eurasia, and South Asia. The library's holdings include current issues of over 1,000 periodicals and 110 newspapers in Western and less commonly taught languages.
The International and Area Studies Library is part of the University of Illinois Library, the largest library (by number of items) at any public institution of higher learning in the United States. Participants receive courtesy access to the University Library collection for the duration of the lab. Via digital library privileges, participants have the opportunity to search among thousands of online journals and databases. For physical (print) items, we will work to find online versions or scan book portions as needed.
For language instructors, the International Studies Research Lab offers the opportunity to conduct research and prepare curricula on less commonly taught languages including Arabic, Bosnian/Serbian/Croatian, Bulgarian, Catalan, Czech, French, German, Modern Greek, Hebrew, Italian, Japanese, Mandarin, Persian, Polish, Portuguese, Quechua, Russian, Swahili, Turkish, Ukrainian, Uzbek, Wolof, Yiddish, and Zulu.
Questions?
For further information, please contact the Center for Global Studies at global-studies@illinois.edu.
This program is made possible by generous funds from the U.S. Department of Education Title VI Program and by co-sponsorships from the Center for East Asian and Pacific Studies, the Russian, East European and Eurasian Center, and the European Union Center.