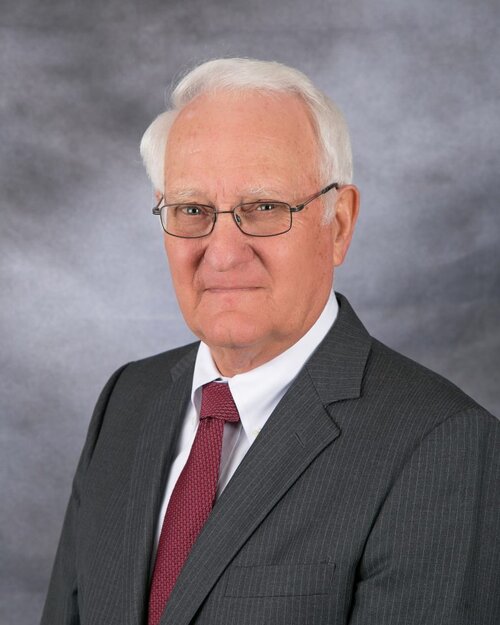 Contact Information
169B National Soybean Research Laboratory
1101 W. Peabody
MC-637
Urbana, IL 61801-3689
Research Areas
President Emeritus, University of Illinois
Dean Emeritus, College of Agricultural, Consumer and Environmental Sciences
Professor Emeritus, Animal Sciences and Nutritional Sciences
Biography
Dr. Easter became the 19th president of the University of Illinois in July 2012. Previously he served the Urbana campus as Interim Chancellor from 2009 - 2011. Dr. Easter's almost 40 years at Illinois includes roles as Dean of the College of Agricultural, Consumer and Environmental Sciences (ACES) from 2002-2009 and Head of the Department of Animal Sciences from 1996 to 2001. He has been a member of the Department of Animal Sciences faculty since 1976.  He retired from the presidency in 2015 but continues to serve in various voluntary roles for the University.
Research Interests
Along with his graduate students, Dr. Easter has investigated the amino acid needs of the lactating sow, the impact of post-weaning nutrition on growth composition to market and the use of various agents to alter lean growth in pigs. Nineteen students earned their doctoral degrees under his direction.
Awards and Honors
In 2006, President George W. Bush appointed Dr. Easter to the Board for International Food and Agricultural Development (BIFAD), and in 2007 he was appointed as chair of BIFAD.  Dr. Easter is also a member of the American Society of Animal Science, the British Society of Animal Science, The Council for Agricultural Science and Technology and the Illinois Council for Food and Agricultural Research (C-FAR).   His teaching has been recognized by the Midwest Section of the American Society of Animal Science and at the departmental and college levels. In 1992 Dr. Easter received the American Feed Industry Association Award in Non-ruminant Nutrition Research from the American Society of Animal Science. In 1994 the University of Illinois College of Agriculture awarded Easter with the prestigious Paul A. Funk Award for contributions to Illinois agriculture.  In 2011 he was award the Charles B. Schuman Award for Distingushed Service to Agriculture by the Illinois Farm Bureau.  
External Links
service activities
Dr. Easter has spoken to audiences in the U.S. and 27 foreign countries on swine nutrition and other agricultural topics. He co-authored a book on swine production and has written more than 90 peer-reviewed articles, 11 book chapters, four monographs and numerous papers for conferences and industry publications.