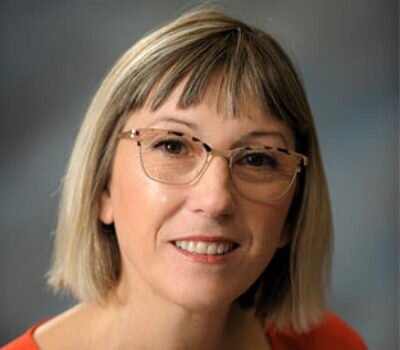 Research Interests
Socio-cultural and political aspects of tourism.The personalized worlds of experience guided by tourism representations.The ideological forces that shape and organize tourism representations.
Research Description
Dr. Santos is the co-director of the Tourism Lab for Economic and Social Behavior Research. She serves on the editorial boards of Annals of Tourism Research, Journal of Travel Research, Tourism Culture and Communication, and the Journal of Hospitality and Tourism Management. Her research program is focused on the examination of communicative practices (from mass mediated narratives to the face-to-face dyad) as a means of addressing the socio-political and cultural impact of tourism on the world's people and cultures.
Education
Ph.D., Mass Communications, Pennsylvania State University, 2002
Courses Taught
RST 330 - Leisure and Consumer Culture
RST 351 Social and Cultural Aspects of Tourism development
RST 530 Critical Issues in Tourism
Additional Campus Affiliations
Head, Recreation, Sport and Tourism
Professor, Recreation, Sport and Tourism
Professor, Anthropology
Professor, Women & Gender in Global Perspectives
Professor, European Union Center
Professor, Center for East Asian and Pacific Studies
Professor, Lemann Center for Brazilian Studies
Professor, Center for Latin American and Caribbean Studies

External Links
Recent Publications
Du, X., Liechty, T., Santos, C. A., & Park, J. (2022). 'I want to record and share my wonderful journey': Chinese Millennials' production and sharing of short-form travel videos on TikTok or Douyin. Current Issues in Tourism, 25(21), 3412-3424. https://doi.org/10.1080/13683500.2020.1810212
Milazzo, L., & Santos, C. A. (2022). Fanship and imagination: The transformation of everyday spaces into Lieux D'Imagination. Annals of Tourism Research, 94, [103399]. https://doi.org/10.1016/j.annals.2022.103399
Kim, S., Park, S., Santos, C. A., & Shinew, K. J. (2021). (Re)negotiating authenticity through virtual travel: a case study of Law of the Jungle, a Korean reality travel program. In S. Kim, & S. Pan (Eds.), Visual Media and Tourism (pp. 127-143). Routledge. https://doi.org/10.4324/9781003169413-9
Park, J., An, J., Stodolska, M., & Santos, C. A. (2021). Transnational leisure, ethnic identity conflict and life satisfaction among fourth-generation young adult Korean ethnic minority in China. Journal of Leisure Research, 52(4), 446-468. https://doi.org/10.1080/00222216.2021.1880874
Kim, S., Park, S., Santos, C. A., & Shinew, K. J. (2018). (Re)negotiating authenticity through virtual travel: a case study of Law of the Jungle, a Korean reality travel program. Journal of Travel and Tourism Marketing, 35(3), 348-364. https://doi.org/10.1080/10548408.2017.1318735