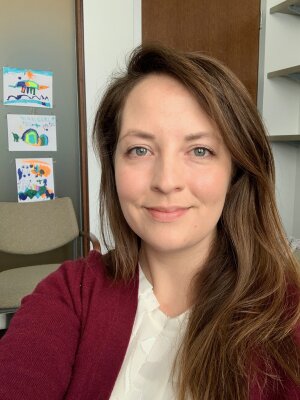 Contact Information
702 S Wright Street
3094 Lincoln Hall
Urbana, IL 61801
MC 454


Research Areas
Research Description
My work encompasses a broad range of interdisciplinary work within the Sociology of Health. I was trained in Anthropology for my BA and in cultural studies and sport sociology for my Ph.D. in Kinesiology and Community Health at UIUC. As a result, I strive for highly interdisciplinary and collaborative research efforts.
My primary research agenda extends my dissertation, which focused on the use of exercise interventions as a solution for health issues such as depression and anxiety. I am concerned with how exercise science researchers conceptualize their research participants, the diseases in question, exercise, and the relationship between the disease and exercise. I am interested in the production of knowledge in this area and how it impacts social perceptions of people with mental illness, particularly in relation to the perception of mental illness as an economic burden and the promotion of individualized self-care.
The second research focus is a collaborative effort with Dr. Brynn Adamson, Dr. Synthia Sydnor, Dr.Emma Richardson, and Dr. Matthew Adamson to provide a sociological examination of exercise science research more generally in order to consider the ways in which we in exercise science (e.g. sport and exercise psychology, exercise physiology, biomechanics, etc.) reproduce social inequalities in our research. Two of our papers in this area are currently under review.
My third focus is a collaborative project with Dr. Nari Shin, Dr Synthia Sydnor, and Doo Jae Park focused on a sociological consideration of figure skating. This project is concerned with tracking music selection choices for Olympic and World Championship ice dancing teams. In analyzing music selections, we consider the ways figure skating reproduces monoculture and whiteness. One paper in this project has been accepted for publication later in 2020 at the Sociology of Sport Journal.
Lastly, I continue to collaborate with one of my colleagues, Dr. Ruopeng An. While our work is considerably distinct from the above projects, it contributes to my overall interests in health and providing better understandings of health inequalities. 
Education
Ph.D. University of Illinois at Urbana-Champaign
B.A. University of Illinois at Urbana-Champaign
Courses Taught
SOC 162 International Health Policy
SOC 196 Intersection of STS and Sociology of Mental Health
SOC 274 Health Illness & Society
SOC 196/396 Sport and Mental Health
Additional Campus Affiliations
Visiting Assistant Professor, Sociology

Recent Publications
An, R., Nickols-Richardson, S. M., Alston, R. J., Shen, S., & Clarke, C. (Accepted/In press). Fresh- and lean-pork intake in relation to functional limitations among US older adults, 2005–2016. Nutrition and Health, 26(4), 295-301. https://doi.org/10.1177/0260106020940121
Liu, R., Liu, J., Clarke, C. V., & An, R. (2020). Effect of eccentric overload training on change of direction speed performance: A systematic review and meta-analysis. Journal of Sports Sciences, 1-9. https://doi.org/10.1080/02640414.2020.1794247
An, R., Nickols-richardson, S. M., Alston, R., & Clarke, C. (2019). Fresh and Lean Pork Consumption in Relation to Nutrient Intakes and Diet Quality among US Adults, NHANES 2005-2016. Health Behavior and Policy Review, 6(6), 570-581. https://doi.org/10.14485/HBPR.6.6.3
An, R., Nickols-richardson, S., Alston, R., Shen, S., & Clarke, C. (2019). Fresh and Lean Pork Intake in Relation to Functional Limitations Among U.S. Older Adults, 2005–2016 (P18-002-19). Current Developments in Nutrition, 3(Supplement_1). https://doi.org/10.1093/cdn/nzz039.P18-002-19
An, R., Nickols-Richardson, S. M., Khan, N., Liu, J., Liu, R., & Clarke, C. (2019). Impact of beef and beef product intake on cognition in children and young adults: A systematic review. Nutrients, 11(8), [1797]. https://doi.org/10.3390/nu11081797