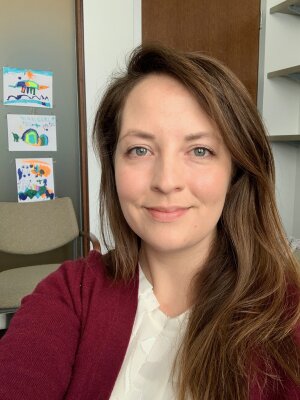 Contact Information
702 S Wright Street
3094 Lincoln Hall
Urbana, IL 61801
MC 454


Research Areas
Teaching Assistant Professor
Research Description
My work encompasses a broad range of interdisciplinary work within the Sociology of Health. I was trained in Anthropology for my BA and in cultural studies and sport sociology for my Ph.D. in Kinesiology and Community Health at UIUC. As a result, I strive for highly interdisciplinary and collaborative research efforts.
My primary research agenda extends my dissertation, which focused on the use of exercise interventions as a solution for health issues such as depression and anxiety. I am concerned with how exercise science researchers conceptualize their research participants, the diseases in question, exercise, and the relationship between the disease and exercise. I am interested in the production of knowledge in this area and how it impacts social perceptions of people with mental illness, particularly in relation to the perception of mental illness as an economic burden and the promotion of individualized self-care.
Many of my collaborations extend from interests in mental health, social determinants of health, and the production of health related knowledge.
Education
Ph.D. University of Illinois at Urbana-Champaign
B.A. University of Illinois at Urbana-Champaign
Courses Taught
CHLH 304 Foundations of Health Behavior
SOC 100 Introduction to Sociology
SOC 162 International Health Policy
SOC 196 Intersection of STS and Sociology of Mental Health
SOC 274 Health Illness & Society
SOC 196/396 Sport and Mental Health
Additional Campus Affiliations
Teaching Assistant Professor, Kinesiology and Community Health
Teaching Assistant Professor, School of Information Sciences
Teaching Assistant Professor, Women & Gender in Global Perspectives

Recent Publications
Adamson, B., Adamson, M., Clarke, C., Richardson, E. V., & Sydnor, S. (2022). Social Justice Through Sport and Exercise Studies: A Manifesto. Journal of Sport and Social Issues, [019372352210991]. https://doi.org/10.1177/01937235221099150
Clarke, C. V., & Adamson, B. C. (Accepted/In press). A syndemics approach to exercise is medicine. Health (United Kingdom). https://doi.org/10.1177/13634593211021481
Liu, J., Ji, M., Clarke, C. V., Liu, R., Ma, X., & An, R. (2021). Physical activity and mental health among Chinese adolescents. American journal of health behavior, 45(4), 309-322. https://doi.org/10.5993/AJHB.45.2.10
Park, D. J., Shin, N. R., Sydnor, S., & Clarke, C. (2021). Ice Dancing to Arirang in the 2018 PyeongChang Winter Olympic Games: The Intersection of Music, Identity, and Sport. Sociology of Sport Journal, 38(1), 78-87. https://doi.org/10.1123/ssj.2019-0186
Shen, J., Cui, J., Li, M., Clarke, C. V., Gao, Y., & An, R. (2021). Green space and physical activity in China: A systematic review. Sustainability (Switzerland), 13(23), [13368]. https://doi.org/10.3390/su132313368