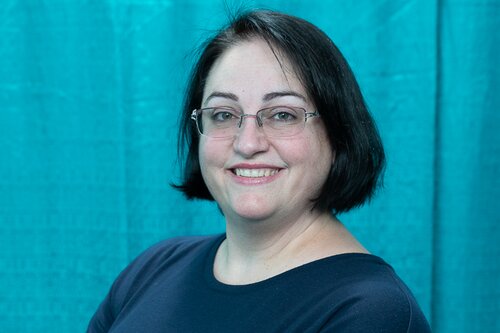 Contact Information
Office of International Student Services
2601 Carson Rd, Allen Library
Birmingham, Al 35215
Research Areas
Biography
Stacye Fraser Thompson is the Coordinator of International Student Services at Jefferson State Community College in Gardendale, Alabama. She has worked for over 20 years in international education in immigration, community outreach, admissions, and immigrant resourcing.  She's taught International Relations, Foreign Cultures, Russian and Eastern European Politics, and is currently working on research in immigrant resource programs, community college internationalization, and the impact of Covid19 on international advisors.  She is a 2021 Fulbright IEA recipient and hopes to complete her PhD in Educational Studies in Diverse Populations by 2022.  She also serves as the Executive Director to Study Alabama:  Consortium for Global Engagement and Economic Development.
Research Interests
For the 2021 International Studies Research Lab at UIUC, Mrs. Thompson is drafting a plan for a new course internationalization models for community colleges.
Education
BA International Studies, University of Alabama at Birmingham
MA International Affairs, Florida State University
PhD, Education, Concentration: Educational Studies for Diverse Populations (Anticipated 2022)
Grants
International Studies Research Lab — 2021
International Studies Research Lab -- 2019
IIE Outreach Lecture Fund Grant -- 2015, 2016, 2017, 2019, 2020
Awards and Honors
Fulbright International Education Administrator Program - Germany - 2021
NAFSA Diversity Impact Grant - 201
Courses Taught
Intro to International Relations
Intro to Foreign Cultures
Eastern European Politics
Highlighted Publications
Thompson, S.F. (2020) Internationalize your campus: Foreign Scholar Impact at U.S. Community Colleges.  Fulbright Scholar Program.  https://www.cies.org/article/internationalize-your-campus-foreign-scholar-impact-us-community-colleges (Invited Publication)
Ali, F. & Fraser Thompson, S. (July, 2020) Mentor and self-efficacy approaches to encourage diverse student participation in Gilman.  The Global Impact Exchange.  Diversity Abroad Summer 2020. https://www.diversitynetwork.org/page/GlobalImpactExchange
Prado, J., Spezzini, S., Harrison, M., Fraser Thompson, S., Ponder, J., & Merritt, P. (2020). Teacher educator and preservice teacher construct virtual internship through online writing class for post-secondary English learners. In R. E. Ferdig, E. Baumgartner, R. Hartshorne, R. Kaplan-Rakowski, & C​. Mouza. (Eds.)​, Teaching, technology, and teacher education during the COVID-19 pandemic: Stories from the field (pp. 323-327). Association for the Advancement of Computing in Education (AACE). https://www.learntechlib.org/p/216903/. 
Thompson, S.F. (2019). "Characterization of Global Studies Certificates to Enhance Cross-cultural and Global Competency Among Community College Students." White Paper submitted for the International Studies Research Lab, Champaign, IL.
Recent Publications
Fraser Thompson, S. (2021). Global Studies Certificates as an Instrument for Building Capacity for Community College Internationalization. Journal of Comparative & International Higher Education, 12(6S1). https://doi.org/10.32674/jcihe.v12i6S1.3113