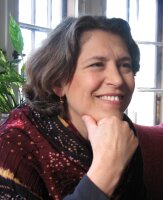 Contact Information
Landscape Architecture
101 Temple Buell Hall
611 E Lorado Taft Dr
M/C 620
Champaign, IL 61820


Research Areas
Biography
An historian of Islamic art and architecture, Dr. Ruggles' research examines the medieval landscape of Islamic Spain and South Asia and the complex interrelationship of Islamic culture with Christianity, Judaism, and Hinduism and the precise ways that religion and culture are often conflated in the study of these. She is the author of two award-winning books on gardens: Gardens, Landscape, and Vision in the Palaces of Islamic Spain (2000), and Islamic Gardens and Landscapes (2008). Additionally she has edited or co-edited numerous works, including Women, Patronage, and Self-Representation in Islamic Societies (2000), the award-winning Sites Unseen: Landscape and Vision (2007), Cultural Heritage and Human Rights (2007), Intangible Heritage Embodied (2009), On Location (2012), and Islamic Art and Visual Culture: An Anthology of Sources (2011).
Education
University of Pennsylvania, History of Art, M.A., and PhD.
Harvard University, Visual and Environmental Studies, A.B, cum laude.
Additional Campus Affiliations
Professor, School of Architecture
Professor, Program in Medieval Studies
Professor, Gender and Women's Studies
Professor, National Center for Supercomputing Applications (NCSA)
Professor, Unit for Criticism and Interpretive Theory
Professor, Spanish and Portuguese

External Links
Recent Publications
Ruggles, D. F. (2017). Introduction: A World of Senses. In Sound and scent in the garden (Dumbarton Oaks Colloquium on the history of landscape architecture; Vol. xxxviii). Dumbarton Oak.
Ruggles, D. F. (2017). Listening to Islamic Gardens and Landscapes. In M. Frishkopf, & F. Spinetti (Eds.), MUSIC, SOUND, AND ARCHITECTURE IN ISLAM UNIV OF TEXAS Press.
Ruggles, D. F. (2017). Scent, Sound, and the Senses in Islamic Gardens of al-Andalus. In S. A. Harvey, & M. Mullett (Eds.), Knowing bodies, passionate souls: sense perceptions in Byzantium (Dumbarton Oaks Byzantine symposia and colloquia).
Beach, M. C., & Ruggles, D. F. (2016). The Bundi Palace's Rang Vilas Garden: An Unusual Rajput chahar bagh. In M. C. Beach (Ed.), Bundi Fort: A Rajput World The Marg Foundation.
Ruggles, D. F. (2016). Islamic Gardens and Landscapes. Koç University Press.